How to Add 3D Effects to Watermarks with Star Watermark
Adding watermarks to your images is essential for protecting your intellectual property, ensuring proper attribution, and discouraging unauthorized use. Watermarks serve as a visual reminder of ownership and help establish your authority over the image. To make your watermarks even more eye-catching and visually appealing, Star Watermark allows you to add impressive 3D effects. Let's explore how you can easily add 3D effects to your watermarks with Star Watermark.
Why Add Watermarks with 3D Effects
Watermarks play a crucial role in safeguarding your images from misuse, plagiarism, and copyright infringement. They act as a powerful deterrent and provide a clear indication of ownership. By adding 3D effects to your watermarks, you can make them stand out and grab viewers' attention. The three-dimensional appearance adds depth and realism to your watermarks, making them more visually engaging. With Star Watermark's intuitive features, you can effortlessly enhance the impact of your watermarks with stunning 3D effects.
Three Simple Steps to Add 3D Effects to Watermarks
Step 1: Download and Open Star Watermark
Start by downloading and installing Star Watermark on your computer. Once installed, launch the software and import the images to which you want to add watermarks. Star Watermark supports batch processing, allowing you to add watermarks to multiple PNG, JPEG, BMP, and other image formats simultaneously.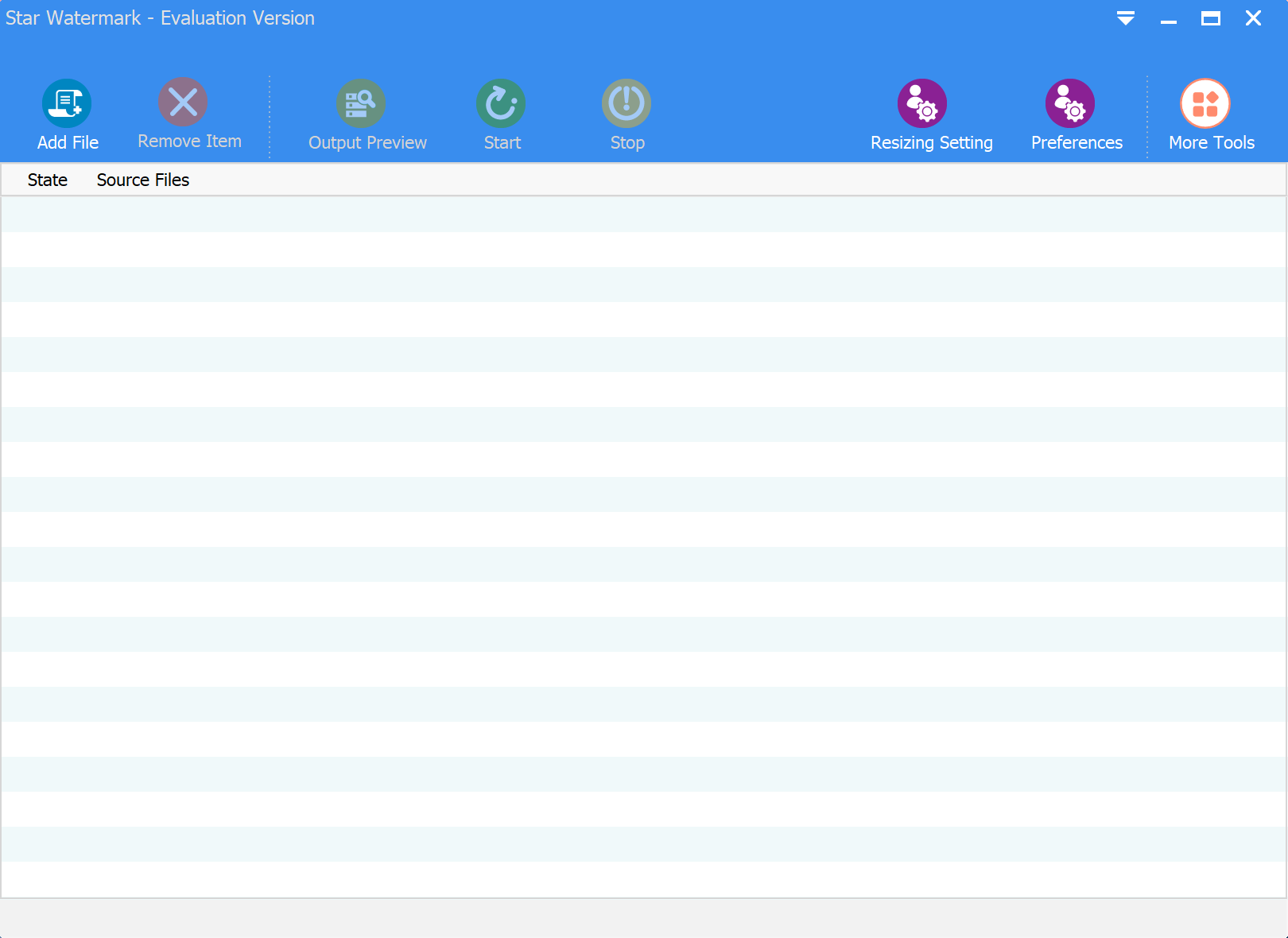 Step 2: Customize Watermark with 3D Effects
In the left sidebar of the software interface, double-click on the desired watermark template to open the "Edit Watermark Template" window. Modify the sample text watermark to your desired text or logo. To add 3D effects to your text watermark, select the "3D Text" checkbox and adjust the 3D properties such as depth, color, and position. You can also experiment with other watermark effects like backgrounds, borders, gradients, tiling, and more to further enhance the visual appeal of your watermarks.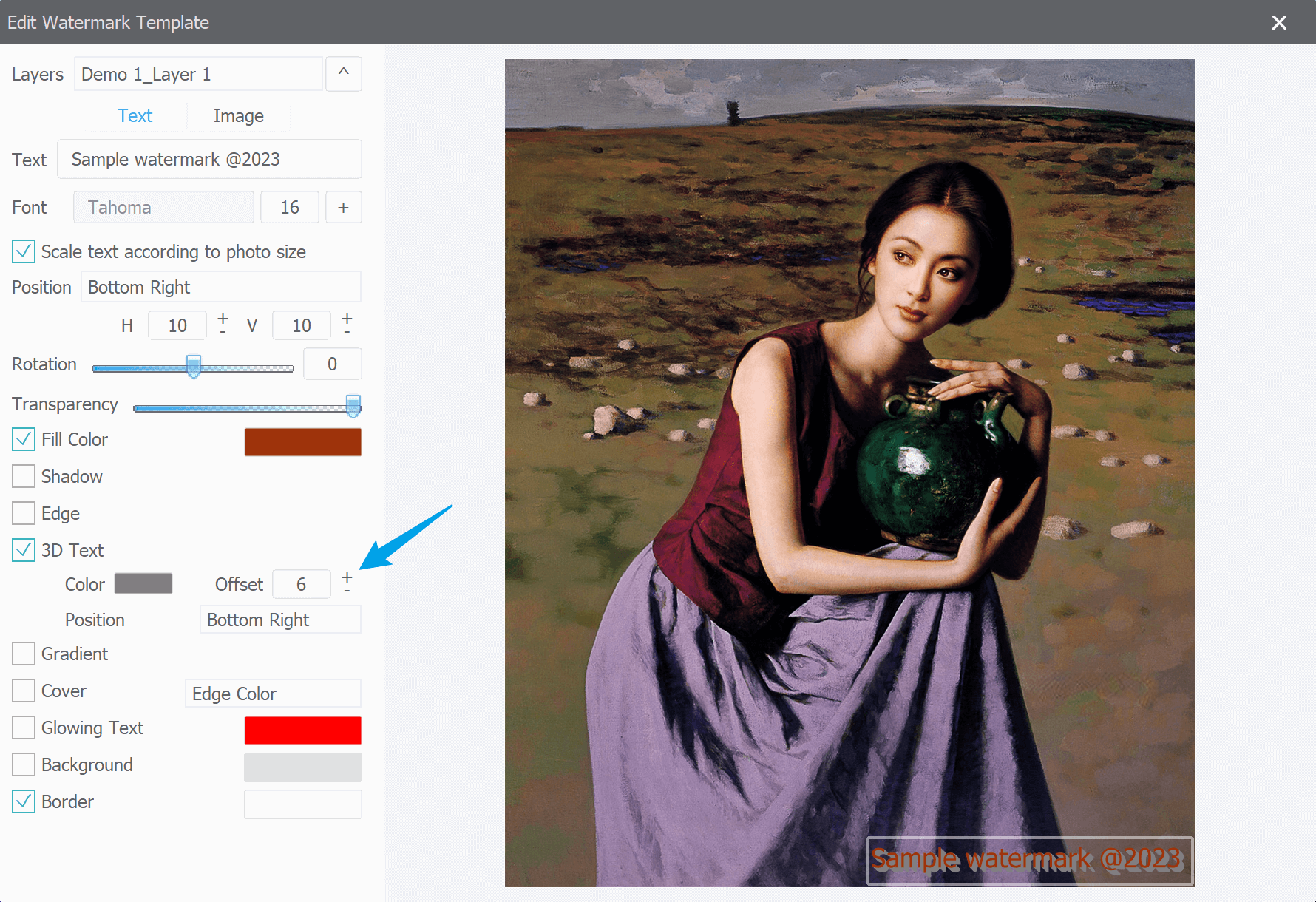 Step 3: Preview and Apply Watermarks
Click the "Preview" button on the toolbar to preview the 3D watermark effect before applying it to your images. Once you are satisfied with the result, click the "Start" button to initiate the batch watermarking process. Star Watermark will apply the customized watermarks with captivating 3D effects to all the selected images.
With Star Watermark, you can effortlessly add mesmerizing 3D effects to your watermarks, making them visually stunning and captivating. Protect your images and showcase your ownership with customized watermarks. Don't miss out on this opportunity to enhance the impact of your watermarked images. Download Star Watermark now and experience the power of adding 3D effects to your watermarks.