How to Add Text to Photos on PC and Mac
Adding text to photos can be an efficient method to make your visual content stand out. This is a great way to convey a brand message, to highlight something particular in a picture, to announce an upcoming product release, create inspirational quotes or perhaps insert a funny comment. No matter the reason, this can help you turn a dull photo into a truly eye-catching one.
If you don't know how to write on photos, there's no need to worry. This particular task doesn't require special skills or graphic designer abilities. In fact, it's quite simple to do with the aid of the right tool. In this tutorial we're going to show you how to add text to your images using Star Watermark.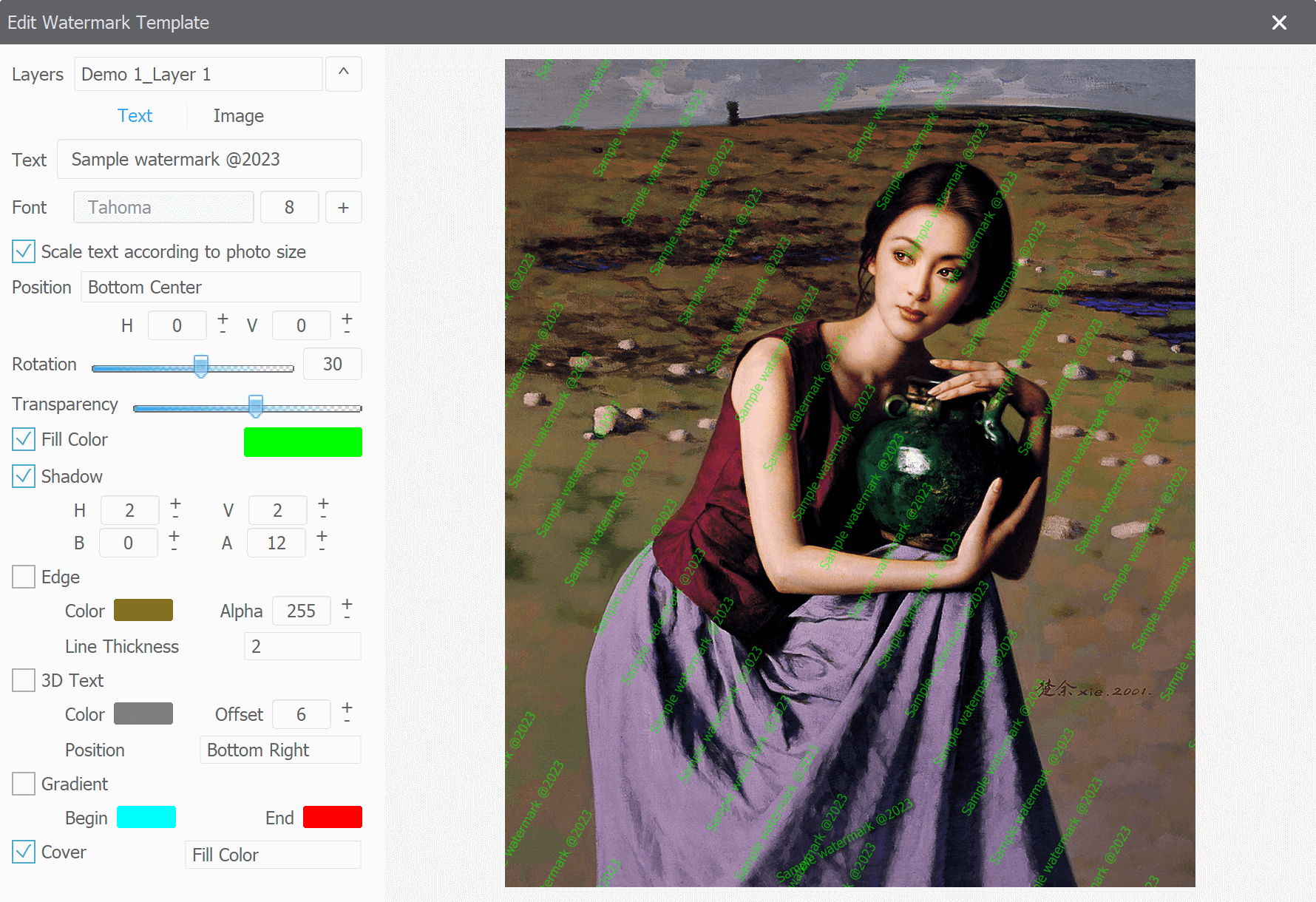 Step 1: Importing Images
To begin, launch Star Watermark and import the photos you wish to annotate. You can simply drag and drop the images into the software or choose to add an entire folder or a folder with subfolders.
Step 2: Adding Text
Once your images are loaded, it's time to add text. In Star Watermark, this can be done by double clicking one watermark template like "Demo 1". A watermark template editing window will appear, allowing you to enter single or multi-line text. Customize the text by selecting from various font styles, colors, sizes, transparency options, and alignment. You can also manually place the text or choose from 9 preset positions. Once you're satisfied with the text placement and style, close template windows to save watermark styles.
In addition to text annotations, Star Watermark offers a range of other features to enhance your photos. You can convert, rename, resize, watermark to your images. From resizing setting from toolbar, you can set target photo dimension.
Step 3: Processing
In the final step, called Setup, you can configure the output settings for your edited photos. Choose the desired image format and specify the destination folder where the processed files will be saved. You can save them locally on your computer, upload them to an FTP server, or send them via email.
Once you've completed the setup, click on the Process button to apply the text annotations to all the loaded images automatically. Thanks to Star Watermark's batch processing capabilities, you can enhance multiple photos simultaneously, saving you time and effort.
To further streamline your photo editing workflow, Star Watermark allows you to save your frequently used operations as Profiles. This means you can easily load them in future editing sessions, eliminating the need to repeat the same steps repeatedly.