How to Batch Convert Images and Preserve Metadata with Star Watermark
Images come in various formats, each with its own advantages and characteristics. However, there may be situations where you need to convert images to a different format without losing any important metadata. In such cases, Star Watermark can be your go-to solution. Let's explore how you can easily batch convert images and preserve metadata using Star Watermark.
Why Convert Images and Preserve Metadata
Converting images to a different format can offer several benefits. It may be necessary to ensure compatibility with specific software or platforms, improve image quality, or reduce file size. However, when converting images, it is crucial to preserve the metadata associated with them. Metadata contains valuable information such as camera settings, date, location, and other details that can be essential for archiving, organization, and copyright purposes. By using Star Watermark, you can convert images while retaining their metadata intact.
Four Simple Steps to Convert Images and Preserve Metadata
Step 1: Download and Open Star Watermark
Start by downloading and installing Star Watermark on your computer. Once installed, open the software to begin the image conversion process.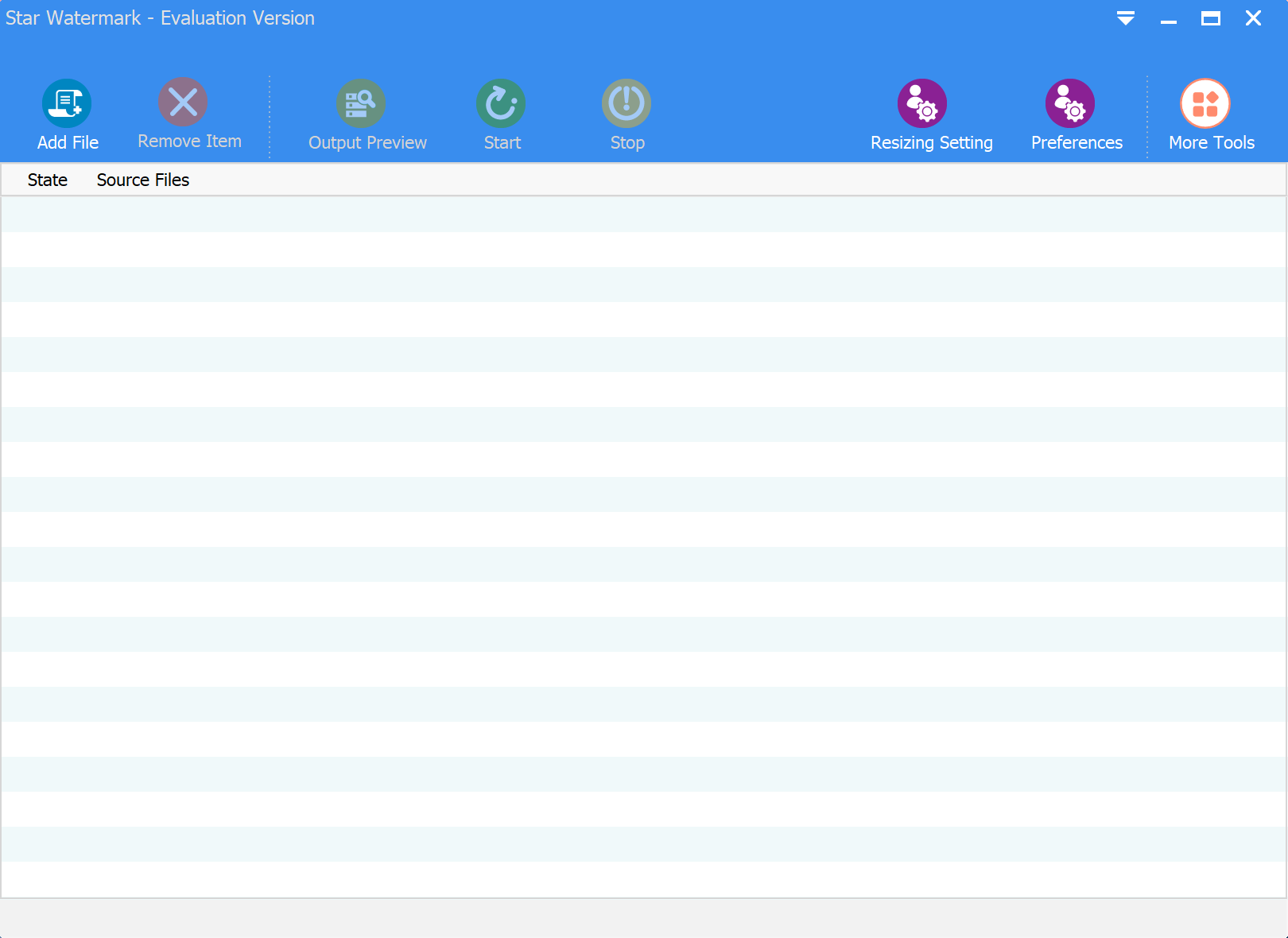 Step 2: Set Output Image Format and Metadata Preservation
In the toolbar, click on "Preferences" to access the software settings. Here, you can specify the desired output image format for the conversion process. If you wish to preserve the metadata in the output files, select the JPEG format as it supports metadata preservation.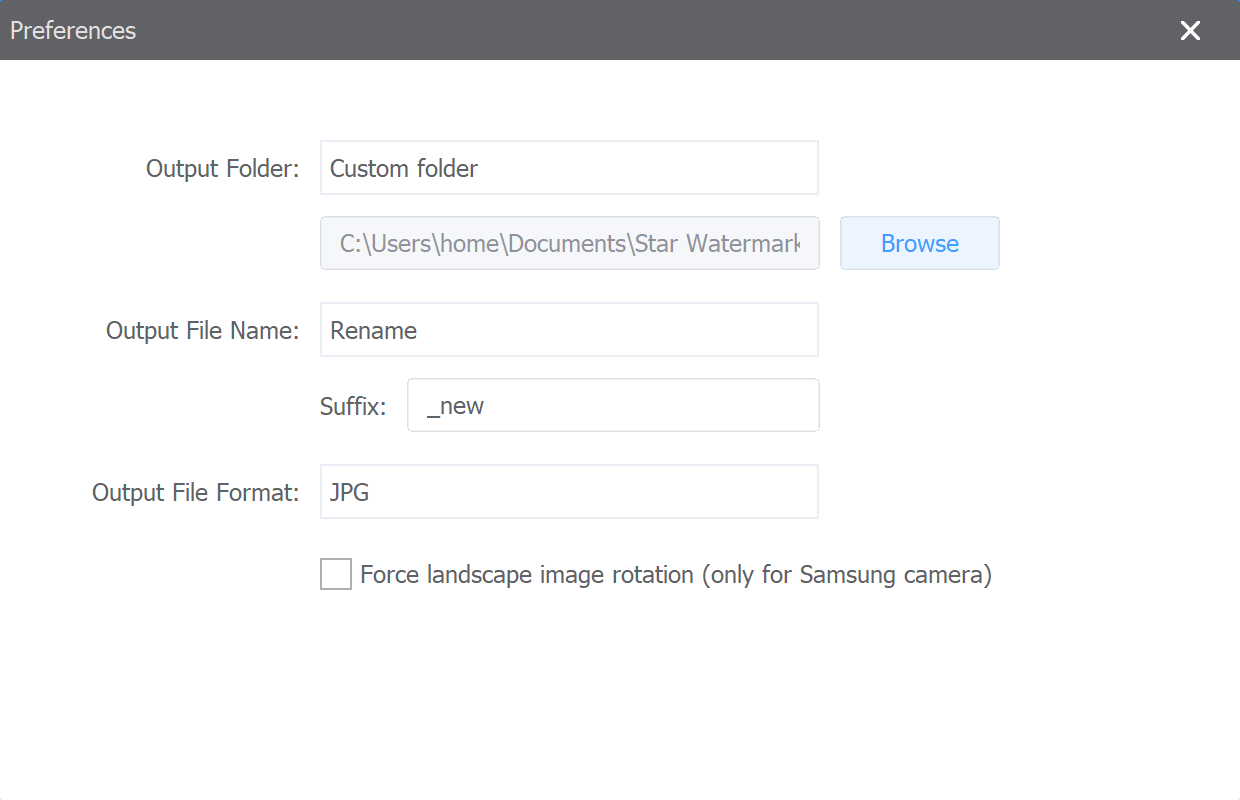 Step 3: Customize Watermark (Optional)
If you want to add a watermark to the converted images, navigate to the left sidebar and double-click on the desired watermark template name. This will open the "Edit Watermark Template" window, where you can set the watermark text or image, as well as customize the watermark style. If you don't need a watermark, you can leave the watermark text as a space or any other invisible character.
Step 4: Start Conversion
Click the "Start" button in the toolbar to initiate the batch conversion process. Star Watermark will convert all the added images to the specified output format while preserving the metadata associated with each image.
By using Star Watermark, you can effortlessly convert multiple images to a different format while ensuring the preservation of important metadata. Don't miss out on this valuable feature. Download Star Watermark now and experience efficient image format conversion with metadata preservation.
Download Star Watermark and start converting your images with metadata preservation today!