Top 5 Apps for Resizing Photos on Mac
When it comes to digital photo editing, one of the most important steps is image resizing. Resizing photos has multiple benefits, including improving website performance, saving disk space, and easy photo sharing.
If you're looking to resize images on your Mac, check out these top 5 apps:
1. Preview
The built-in Preview app on Mac is a versatile tool for optimizing and resizing images. Open the Preview app and select all your images. Then, go to Edit > Select All and Tools > Adjust Size. Choose a preset resolution or enter your preferred width and height. Save your resized images.
2. PhotoSize
If you prefer an online solution, PhotoSize is a free tool that allows you to resize multiple images at once. Simply upload your images, apply the resize filter, and choose your desired format and destination folder. PhotoSize supports popular formats like JPEG, TIFF, PNG, PSD, and GIF. It also offers additional features like cropping, rotating, and retouching.
3. Polarr
Polarr is a comprehensive photo editor available on various devices and operating systems. Resize your photos by clicking on the Save Photo option and selecting from multiple resizing options, including width and height in pixels or centimeters, maximum width/height, PPI resolution adjustment, and cropping. Polarr also offers advanced editing features like layer support, blending modes, curve tools, and built-in filters.
4. PhotoResize
PhotoResize is a convenient tool for batch resizing and renaming your photos. Its user-friendly interface allows you to quickly add files or folders, choose from various resizing options, and give your files relevant names. PhotoResize supports preset image sizes, different resizing methods, and allows you to change DPI resolution.
5. Batch Image Resizer
Batch Image Resizer is another tool designed for resizing multiple photos simultaneously. Drag and drop your files, then use the options on the left side of the interface to edit your images. You can choose fixed width, fixed height, longest side, or scale by a percentage. Batch Image Resizer also offers rotation, border addition, renaming, and format selection. Note that customization options are limited.
Star Watermark
If you need to add watermarks to your photos on Mac, consider using Star Watermark. While it may have a simpler design and fewer editing options, it excels in ease of use and batch processing capabilities. Star Watermark is a great choice for quickly adding watermarks to your images.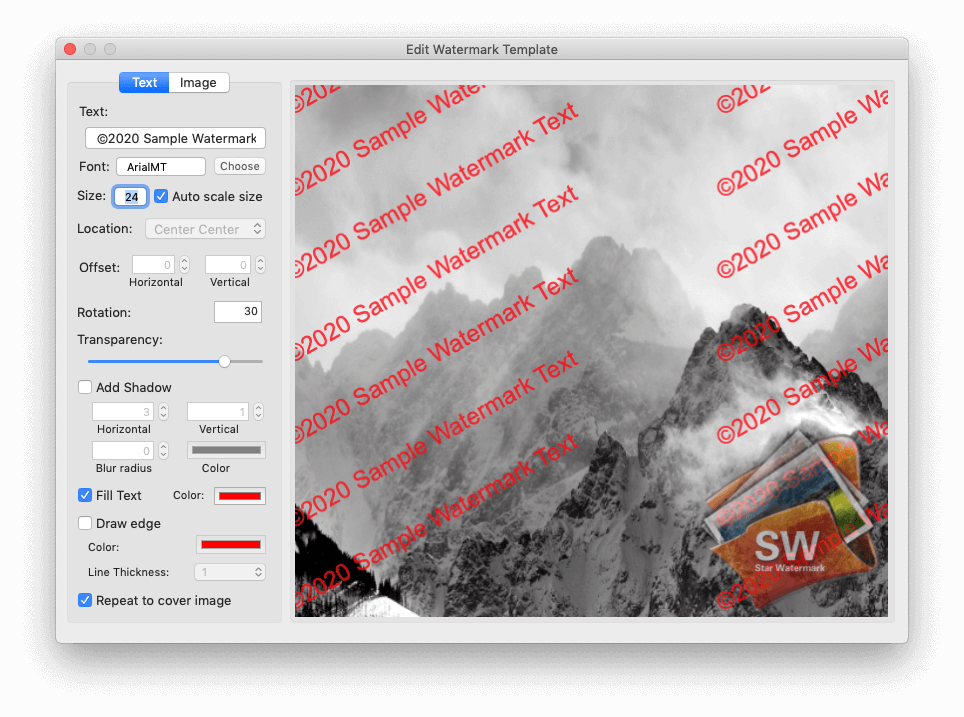 With these top 5 apps for resizing photos on Mac, you can optimize your images, enhance website performance, save disk space, and easily share your photos with others.