Introduction
As a photographer, blogger, photojournalist, realtor, or design artist, it's crucial to understand the importance of adding a watermark to your original photographs. Not only does it deter image theft, but it also helps with branding and gaining online exposure.
Why Watermarking is Important
Inserting a copyright text or logo in your photos discourages others from stealing your work. While it may not provide complete protection, having a watermark makes potential thieves think twice before misusing your content. Additionally, watermarks help with branding and allow people to identify your work, which can lead to increased traffic and improved online visibility.
Top 5 Windows Apps for Watermarking
1. Star Watermark
Star Watermark is a powerful software developed specifically for batch watermarking of images, videos, and PDF files. With customizable templates and various editing options, you can easily add text or logo watermarks to your pictures. Though primarily focused on watermarking, it also offers basic image resizing and format conversion features. Please note that the edited images can only be saved locally.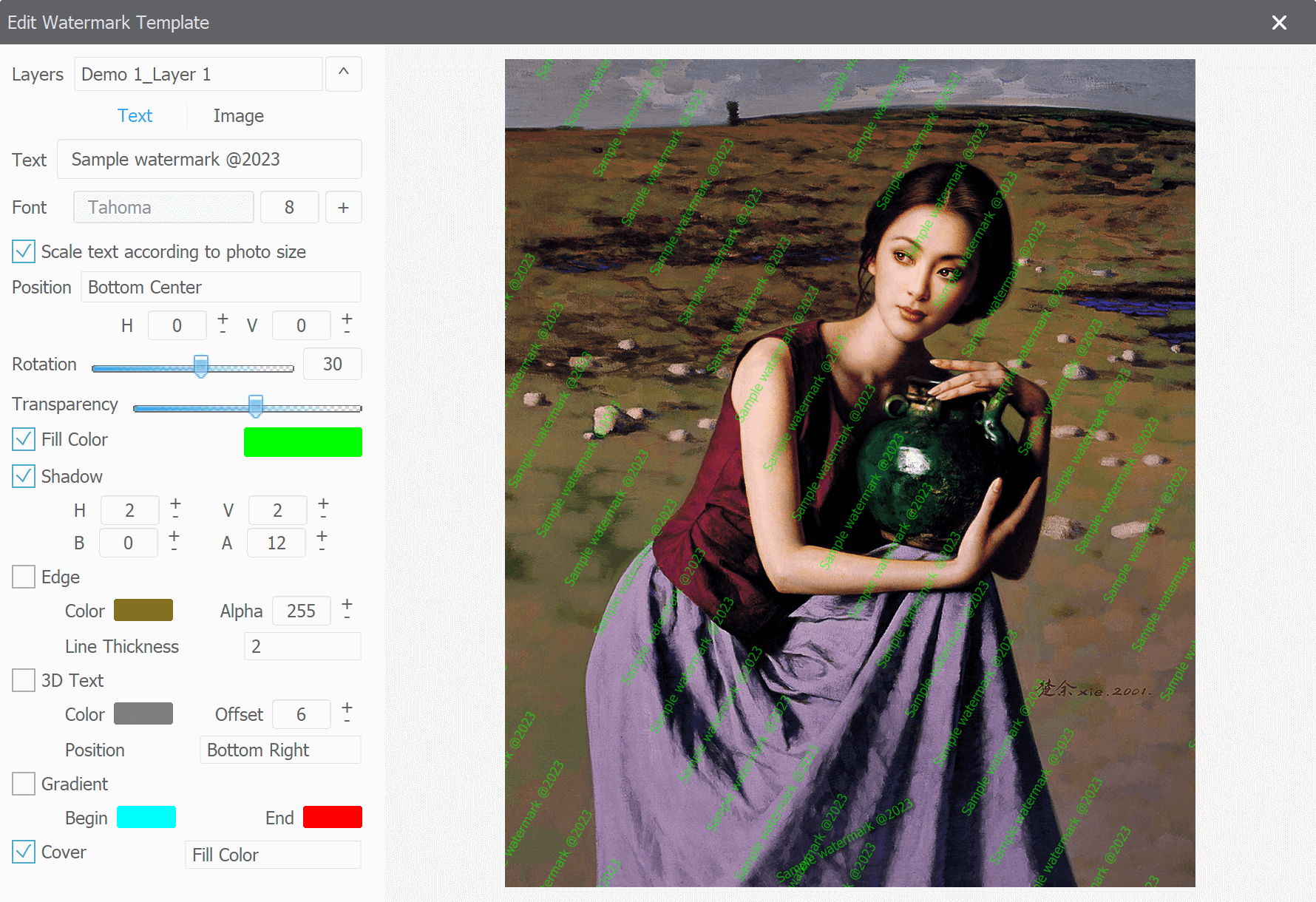 2. Paint 3D
Paint 3D, an improved version of Microsoft Paint, comes pre-installed with Windows 10. While it primarily serves as a drawing and designing tool, it can also be used for basic watermarking. You can add text or insert existing logos into your images, and make adjustments to their position, size, rotation, fonts, and colors.
3. Watermark.ink
If you prefer an online solution, Watermark.ink is a convenient option for watermarking multiple pictures directly in your browser. It offers a user-friendly design with built-in templates, customizable text, logo options, and various editing features. You can resize, move, and apply artistic filters to your watermark, as well as crop, rotate, and add stickers to your photos.
4. Arclab Watermark Studio
Arclab Watermark Studio is a PC tool designed to protect your original content. It allows you to add text, logos, EXIF metadata, and GPS location to your pictures. While it offers customization options, the positioning and resizing of watermarks are limited to preset locations. However, you can save your projects for future use.
5. Add Watermark
Add Watermark is a comprehensive app for watermarking both photos and videos. It provides the option to add existing text, logos, shapes, effects, and backgrounds, or create your own watermark from scratch. With preset patterns and adjustable settings, you can easily customize the position, rotation, size, and opacity of your watermark. The app also allows for direct sharing on social media.
6. TSR Watermark Image
TSR Watermark Image is a Windows-specific program that supports bulk watermarking. While its interface may require some familiarization, it offers multiple watermark layers, including classic and 3D copyright text and logos. You can adjust the position, size, and rotation of your watermarks, and even rename, resize, and rotate your photos. It also provides direct upload functionality for WordPress and FTP/SFTP.
Choose the app that best suits your needs and start protecting your photos while enhancing your branding and online visibility!